Whether famous in their own right or obscure, legendary or forgotten, pioneers or followers, these bands were the….

An exciting new book by Martin Orkin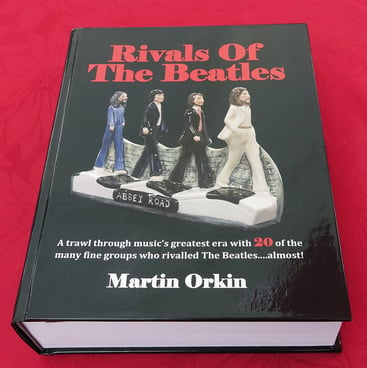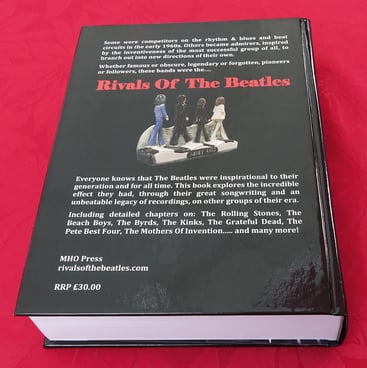 A trawl through music history's greatest era with 20 of the many fine groups who rivalled The Beatles.... almost!
Featuring: The Rolling Stones, The Beach Boys, The Dave Clark Five and.….
The Monkees!
Deluxe first edition of 500 copies available to order now!!
Special offer!! Price reduced !! £19.99 (was £30.00) + post and packing, for a further limited period!!

* Glossy hardback
* c. 800 pages of informative text
* A quality book to treasure!
* Initial print run: 500 numbered and signed copies