Whether famous in their own right or obscure, legendary or forgotten, pioneers or followers, these bands were the….

An exciting new book by Martin Orkin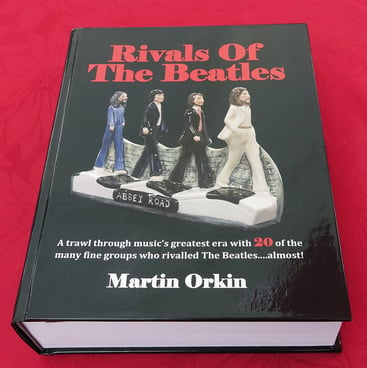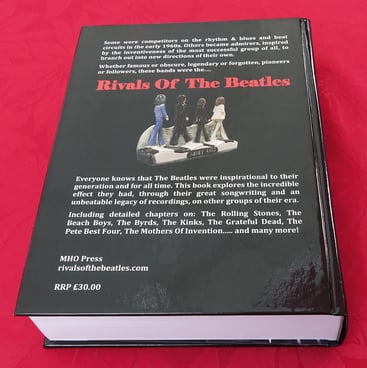 A trawl through music history's greatest era with 20 of the many fine groups who rivalled The Beatles.... almost!
Featuring: The Rolling Stones, The Beach Boys, The Dave Clark Five and.….
The Monkees!
Deluxe first edition of 500 copies available to order now!!
Special offer!! Price reduced !! £19.99 (was £30.00) + post and packing, for a further limited period!!
Also in September 2022, I was interviewed about Rivals Of The Beatles by Roy Basnett, a presenter on Liverpool Live Radio, during one of his morning shows. Roy has kindly given me permission to share the interview on my website, so you can listen to it now!

* Glossy hardback
* c. 800 pages of informative text
* A quality book to treasure!
* Initial print run: 500 numbered and signed copies