Whether famous in their own right or obscure, legendary or forgotten, pioneers or followers, these bands were the….

A fun and exciting book by Martin Orkin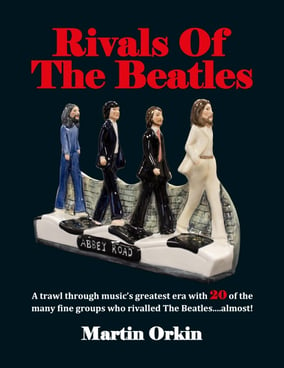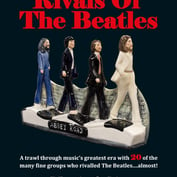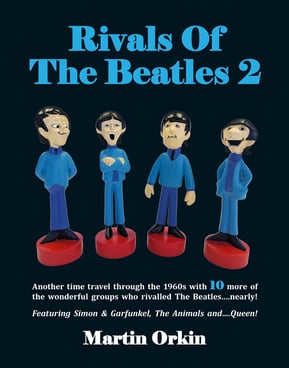 A trawl through music history's greatest era with 20 of the many fine groups who rivalled The Beatles.... almost!
Featuring: The Rolling Stones, The Beach Boys, The Dave Clark Five and.….
The Monkees!
Deluxe first edition of 500 copies available to order now!!
Special offer!! Price reduced !! £19.99 (was £30.00) + post and packing, for a further limited period!!
In September 2022 I had 2 x 2 hour music shows on AJK Radio, a UK internet station. I discussed with host Trevor Richards all the groups I featured in Rivals Of The Beatles, and we played some of their great music. My radio shows are currently available on AJK's catch-up option. So click on the link here to see what we had to say - and play!
Also in September 2022 I was interviewed about Rivals Of The Beatles by Roy Basnett, on Liverpool Live Radio. Roy kindly gave me permission to share the interview on my website, so here it is!

* Glossy hardback
* c. 800 pages of informative text
* A quality book to treasure!
* Initial print run: 500 numbered and signed copies