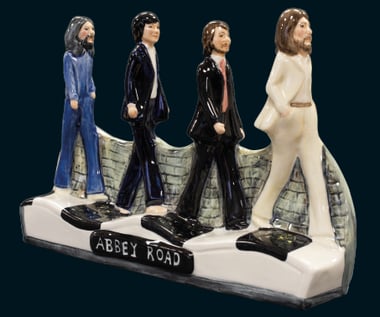 If you are writing a book about the 'Rivals' of The Beatles, and if you want to be taken seriously, there is only one possible place to start: The Rolling Stones. So let us begin.

In August 1963, in the shadows of already rampant Beatlemania, two little known English groups jostled for position at the lower end of the UK pop singles chart. One of them, The Bruisers, had previously tasted chart success on three occasions between 1960 and 1962, but only as the backing group for singer Tommy Bruce. This new record, called 'Blue Girl'***, was their first chart entry in their own right, and offered a catchy melody and insistent chorus with a Merseybeat type presentation. Debuting on 8th August, 'Blue Girl' spent seven weeks in the lower half of the British top 50, reaching no. 31. Their follow-up 45s, beginning with 'I Could If I Wanted To'** and 'Your Turn To Cry'**, were unable to replicate even this modest success, however. Despite further attempts featuring their lead guitarist and main singer Peter Lee Stirling, after 'Blue Girl' The Bruisers' chart career was over and they were quickly forgotten.

Two weeks earlier, another group on the margins saw their debut single enter the chart. Entitled 'Come On'***, this was an obscure song written by Chuck Berry. The number had been chosen mainly because it was not widely known, unlike many other Berry compositions which groups up and down the country were already bashing out in live performances, or starting to put out on record. 'Come On' hovered in the lower reaches of the singles chart for rather longer than 'Blue Girl', a total of 14 weeks, but the end result was similar: it failed to reach the top 20, petering out at no. 21.

Who at the time could have foretold which of these two groups was about to return to complete obscurity, while the other was swiftly to become a major force in the music industry? Which of them would soon experience exploding sales and popularity, to the point where they indisputably became the world's biggest rivals to The Beatles? As it happens, 'Come On' was the debut British single by……The Rolling Stones!